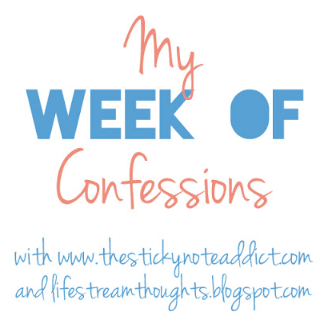 I confess that I am so sorry all I've been doing are link-ups and not even that many of those.
I confess that my parents are away and while I have the house to myself I've been doing exactly nothing.
I confess that since I spent $15 on a garden this year, I've been obsessing over my plants like they're my children. My first cucumber has popped up in the last 2 days! Exciting stuff.
I confess that my whole family met Scotty McCreery tonight and I'm more than jealous so I'm just not thinking about it. (He's at the Bojangles convention since he's in their commercials.)
I confess that my daddy works for Bojangles. He is their Director of Engineering and Design. Not like the fry cook or whatever you thought first.
I confess that I can't believe it's already more than halfway through June! Crazy!
xo,
Hanna